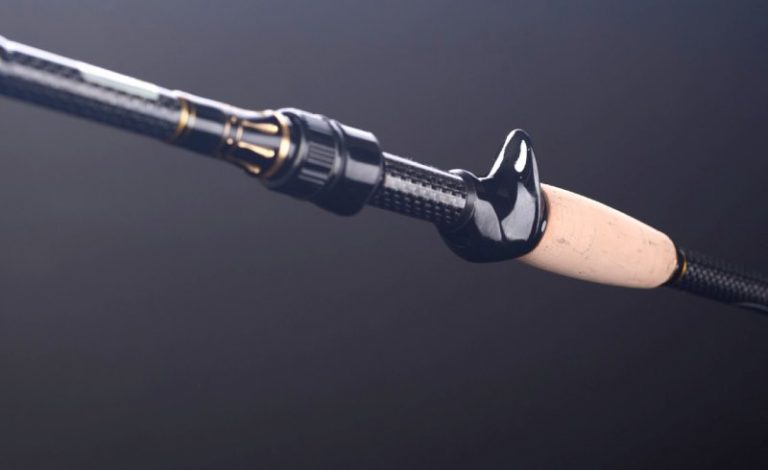 Determining and Choosing a Casting Rod. Which One Is the Best.
Whenever you are going for a good catch, a right rod will be no less than a must with each and every angler! Casting rod is just one from different rods generally acquired as the classic of the genre to never become obsolete or out of fashion in the near future, widely used and highly praised by both professionals and avid anglers. The latter are tending to replace spinning rods by this type. Thus casting rods are permanently gaining their growing fame all around the world, becoming incredibly popular countrywide and showing up in almost all videos proudly downloaded and shared. Herein, we are going to touch upon the subject and namely: what is the main difference between these and spinning rods, and how to make the right choice while making your decision to purchase a casting rod.
Quick Overview – 7 Best Casting Rods
TOP-7 Casting Rods Compared
Jump To:
To Start With, Let Us Find Out What is There in the Term.
So, what is this casting rod to do with? And why should we differentiate between a standard spinning rod and that of the casting rod? As a matter of fact, a casting rod is nothing more than a typical fishing rod, but this typical rod is provided with a seat for a multiplier reel. The latter is usually called by anglers a trigger-type reel (palm trigger reel) or a trigger reel. This reel is perfect to be used by both beginners and those who have already tried to have a catch using an ordinary spinning. What does the use of multipliers literally mean? This lies in the higher casting ability and the overall dynamics of the bait cast, thus contributing to a serious difference in use in comparison with regular rod models.
The device got its "trigger" name since it has got its peculiar appearance, being shaped like a thing with a special ledge that strongly resembles a trigger on an actual fire weapon. The function of that is to simplify the retention and to enable the better grip of the rod by hand, the protrusion is located at the grip of the handle for a comfortable grip and handling.
There is no obvious or significant difference between the gears, but small differences still exist. The spinning pattern is defined identically for both types of gear.
There is a variety of models from different manufacturers currently available on the market. What is the difference between these? It is simple like that: there are several basic nuances that distinguish casting rods from the standard ones, and these features actually determine their practical superiority and justify the gradual process of displacing classical regular models.
Difference Between a Inshore Casting Rod and a Regular Spinning Rod
So, here is the list of specific traits or the basic difference checklist to differentiate between a casting rod and a regular spinning rod:
the presence of a special protrusion on the handle of the blank makes it easier to hold a fishing rod in your hand. The blank will not jump out even at the moment of a sharp and strong jerk. Jerk wiring with a clamp is much easier, and it is possible to remove part of the load on the hands;
as the important difference between casting rods and regular spinning rods serves that of the small diameter of the guiding rings and a small leg with amplifiers. They are all installed at the top of the blank;
the reel seat here is slightly higher than usual. The feature really helps to provide high sensitivity even when using some powerful gear. It becomes easier to manage and somewhat easier to play prey.
With a high degree of sensitivity combined with the ability to cast over long distances, casting rods perform superior to standard (regular) spinning rods. For these reasons, more and more professionals are inclined in favor of casting rods before some ordinary spinning.

Pros and Cons for a Casting Rod to Research:
If there is still not enough data to better understand the superiority of the rod, consider its main advantages.
Pros:
The capital pro, first of all, is that of this type to be one of the most popular to be used for a jig fishing.
regardless of the lure setup type, casting rods with jerk baits are many times more ergonomic;
supersensitive and variable;
in comparison with telescopic- and conventional spinning rods, it has better control over the bait, allows you to implement almost all types of lure setup;
easy casting over long distances even without special skills;
contribute to a timely response to bite and quick, sharp fish hooking;
during fishing, the fish provide simple control of prey and simplify the process itself;
with the help of your casting rod, simply feel the bite when touching the braided line;
in ergonomics and ease of use, they are superior to any regular spinning rods.
Cons:
the variety of the available rods is great so that the choice of your very own one for an inexperienced fisherman is greatly complicated;
for the long casting of the bait, it is important to use either large sinkers or use heavy baits. With ultralight and light wobblers, the range decreases dramatically;
casting rods are in many cases more expensive than regular rods and sometimes come really pricey.
How to Choose Your Casting Rod?
Before choosing a casting rod, it is important to determine the lure setup type gear, according to this principle there are 2 main types:
It is important to determine the method of giving life to the bait before choosing a casting rod. Very conditional, but fishing rods can be divided into several power categories/types according to their power test:
light-medium rods – of up to 16 g;
medium fishing rods – up to 21 g;
medium-heavy models are used in combination with baits weighing up to 28 g;
heavy gear allows you to fish using a jig head weighing up to 45 g.
All rods with large power are intended for jerking!
Which Rod Fits Better?
To understand the features and basic criteria while choosing gear, consider the key characteristics of the rod:
the length of the particular blank. Long rods are highly recommended and widely used; they surpass their rivals in lightness and compactness. With a small rod, sensitivity is maximized, control during fishing from a boat is simplified. Long models are not suitable for beginners, they are used exclusively in spinning fishing in large bodies of water, in which it is advisable to make long casts. If there are no special requirements for range and you can throw gear near the shore, long forms are not needed, it is better to take one of about 1.8-2.1 m;
total weight;
the material it was made of, since the material in most cases greatly influences its weight. Carbon fiber spinning rods are among the best, as the material ensures their elasticity, high strength, easy handling and comfortable grip of the fishing rod, and provides for their increased sensitivity. The only drawback is the high price. Fiberglass in strength and endurance is superior to carbon fiber but has a greater weight and lower sensitivity. Actively used in budget models. Composite options combine the two previous models, have good performance and reasonable price;
Differences in system. Differences by the system between different types of these rods do not exist. And regular/standard spinning rods and casting rods are more often used for ultrafast-, fast- and medium action performance. There are interesting options – parabolic models, which begin to bend from the handle.
The distance these models are capable of casting directly depends on the choice of the lure setup type. This is better to decide before going to the store or ordering gear from an online store. We will figure out how to choose between different options.
When choosing a casting fishing rod, it is important to pay attention to the main parameters:
the form is completely holistic and free from damage;
all fittings, guides, reel seat are of high quality and free from defects. It is better to take branded models;
before buying, we recommend shaking the fishing rod, no extraneous sounds should appear in it;
it is better to take the spinning rods of the following notorious brands: KastKing, UglyStik, Shimano, Berkley, Abu Garcia, St Croix. These proved their reputation;
for twitching, models with fast action are traditionally used. Otherwise, the implementation of the lure is rather complicated, since during jerks they will begin to fail;
it is better to take the rods from the power category of up to 21 g, for heavy wobbler models of 28 g and more are traditionally used and preferable.
Jigging Casting Rods
High level of control and sensitivity primarily requires jig animation.
Suitable for catching pike, bass, trout, salmon from the shore or from a boat. The universal blank length for short throws – 2.1 m with a test of up to 40 g – will help to easily throw tackles. For long casts, it is better to take 2.5-2.8 m. When choosing a fishing rod, it is better to choose the minimum weight, especially with regard to spinning for micro jig. In each case, a bobbin reel is used.
To better understand which model – casting- or spinning rod – to choose for jig fishing, you should understand the principle of the wiring:
during prey the wobbler lowers to the bottom and moves in a zigzag fashion;
all the time the bait with a large weight rests in the bottom layer of the water;
when preying, the angler manually adjusts the necessary tension on the fishing line and constantly monitors/watches the end of the rod.
A rod for a jig will be effective if it meets the following criteria:
provides the ability to quickly respond to bites;
helps to safely control biting;
provides a sufficient range.
Jig animation in the first place requires a high level of control and sensitivity. In classical spinning, the listed parameters directly depend on the blank and fishing line, and in casting, the grip is more important. To determine the bite, a fishing line test is used with the fingers, the tactile sensitivity of this approach is at a high level. Casting for jig provides a clear fixation of contact with a predator of any size.
Twitching Casting Rods
Twitching Lure is an innovative bait that is suitable for any predatory fish. It works due to the fact that it simulates the behavior of wounded fish. The rod for twitching is a little more difficult to choose because of the tendency of lures to different behaviors. It is preferable to use twitching wobblers with a fast action rod. For fishing from a boat, the ideal option is 2-2.1 m, and during coastal fishing 2-2.5 m. For the ease of fishing, increased demands are made due to the need for a long game of bait, with heavy gear the hand will quickly get tired and the spinning will begin to create the growing feeling of discomfort.
Casting rods reveal all its advantages when twitching if combined with large wobblers, along with them it is easier and much more efficient to make a good cast and easier to complete a hook.
Casting Rod Reviews
KastKing Speed Demon Pro Review

Editor's Choice. Best cranking rod.
Pros:
These are the most unique and state-of-the-art rods to incorporate the advanced (Nano Resin) technologies of making the so-called carbon blanks! Thanks to the latter, the weight of the blanks has been drastically reduced by more than 30 percent while compared to those standard blanks made from graphite. Even more, by utilizing this special technology, the blanks became extremely strong and lighter than ever! Their delicate sensitivity makes them at the same time the most sensitive rods you have ever seen;
Go with only the finest guides and real seats. All these make the reels stay extremely firm in their place, as well as nothing slows down your line.
Both spinning – and casting rods of this system are currently available for your better casting abilities and greater distances, as well as for the better and most comfortable grip, using the best style guides available and accompanied here with the specially designed Alconite rings to ensure the easy line going;
Meet the most versatile and great option with more than fifteen models featuring their very unique and specific actions, as well as different blank length. All these have been efficiently based on the years of positive anglers' experience and feedback. Get your literary best fishing rod!
Extremely well-balanced, progressive and lightweight composite rod blanks with extremely great and soft crankbait action. A must for the anglers seeking new options for their longer castings and cranking action with the help of a spinning reel.
Beat your rivals at a tournament with this rod to demonstrate its true tournament performance! Be sure, these look and perform perfectly!
UglyStik GX2 Review

Top rated, best selling casting rod.
Pros:
Newest rod available on the market for a reasonable price to beat any other expensive rivals. An option to become the best one with any fisherman going after a great rod without spending a fortune.
Extremely sensitive and praised for that by the expert anglers, who highly recommend it.
Serves great in nearly any application, being the lightest and the most sensitive, as well as firm and a comfortable grip in your hand!
Looking and feeling pretty much a champ.
Featuring a better real seat as well as a slightly larger rod handle than some of the competing blanks, but its size makes the whole thing even stronger, not saying that it makes the rod 6- inch longer!
Be a winner with this advanced better cosmetics, advanced guides, and optimized reel seat.
A basic rod for both experienced angler and leisure fisherman to go with all the reel types (fly included) available. All matching your Ugly Stick!
Berkley Cherrywood Review

Best cheap casting rods.
Pros:
One of the best models for the money. No need to go beyond your budget, get the most advanced stainless steel front cone model to be your basic rod!
Featuring the extremely versatile option, since it goes convertible for both left- and right-hand lure retrieval action!
Professional reel just seating well with its adjustable disc brake system spool for your better comfort and longer distances!
Goes with advanced construction guides;
Great balanced rod with comfortable grip handle;
Accommodating just well any no-slip baitcasting reels;
Feels and looks good, featuring a unique and attractive appearance;
Cheap & Effective!
Cons:
May seem a bit heavy at the tip for those accustomed to lightweight models.
Abu Garcia Vengeance Review

The longtime most popular medium light casting rods.
Pros:
Featuring the medium-light casting rod option reported as that being for a long time one of the most popular among all the casting rods currently available on the market.
Specially designed as a lightweight construction, being made of 24-ton graphite
Extremely balanced design of the blank itself, a great base for a life-long performance!
Goes with special stainless steel guides with inserts from titanium oxide;
Comfortable EVA handles make for a durable and efficient action.
Entsport E Series Camo Legend Review

Best value. Good surf casting rods.
Pros:
This 2-tips comfortable grip low fatigues model has its professionally unique construction realized here. So, you can get two-rod tips with different power characteristics: medium- and medium-heavy at the same time. Well, consider this option as a double-rod option! This feature makes your rods easy to adjust to any of your preferable casting weight then.
Meet the most versatile model that is extremely great in its double-feature performance, acting as two rods instead of only one.
Durable action: having broken or spoiled the base of the blank, you'll have the opportunity to easily replace it by a spare tip!
Best choice for the money!
Easy-and-quick replacement or flexible adjustment!
Valued as the only one rod to be carried instead of two but performing as a double pack!
Extremely lightweight (carbon fiber); solidly looking and strong due to its maximized strength- and sensitivity features;
Perfect (extreme action exposure) reel seat; corrosion-resistant and soft-touch finishing;
Shimano Trevala Review

Best overall jigging rod for saltwater fishing.
Pros:
This is the most desirable and praised jigging rod among jigging rods to demonstrate its highly innovative construction and efficient performance ever designed;
Works just fine with butterfly jigs and high-speed/high-power reels;
Featuring a revolutionary new concept, its butt section from carbon being combined with an innovative tip to provide for less weight and increased sensitivity performance;
A unique set of reinforced aluminum oxide durable action guides included;
Featuring its ultra-smooth (diamond polished) surface finish to make for your better looks and long-life service;
Corrosion-resistant and heat-resistant materials used.
Handy and durable comfortable grip foam handles.
St Croix Mojo Review

Best bass cranking rod.
Pros:
Meet one of the best bass cranking rod ever! Its highly innovative construction and the most advanced tooling technologies applied lead to a premium-quality rod;
Ultra-lightweight 24-ton graphite blank for better and sensitive action;
Progressive color scheme and three-dimensional guides from durable aluminum;
Professional reel seat integrated together with a hood;
Featuring a specifically unique bass series rod for your superior action and performance!