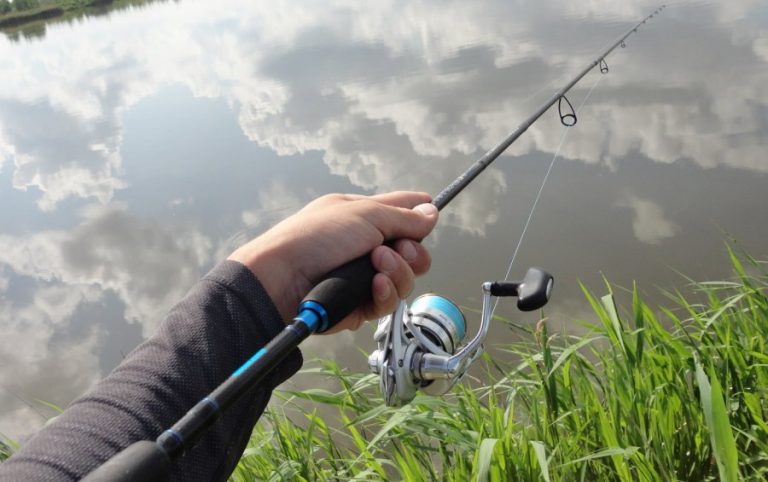 What Are the Advantages of a Rod and Reel Combo Purchased?
First, you should know your benefits. The core benefit of each and every rod and reel combo is mainly the idea to pre-match all the specifications of both to work efficient and cost-effective with each other. As the name suggests, a combo is actually a combination of a fishing reel attached to a rod, this combination being pre-assembled together. Thus a beginner gets a packaged whole thing to instantly open and use, without any hesitation as for which rod and reel is to be chosen, and how to match them both up. Although it may seem as a simple operation as it is at first glance, there are certain considerations that are to be made while choosing the right combo for your individual needs. Included to the package of each combo are also a fishing line and a considerable set of crankbaits, soft lures, float bobbers, jig heads, as well as various sinkers, swivels, and stoppers.
All these will make for a perfect first fishing set option for your child to start fishing!

For the amateur it can be rather complicated to choose a thing, while for the experienced angler it would be, in most cases, very much obvious what type of a rod and reel he should pick. This is even more difficult due to the fact there are dozens of different types of both rods and reels to choose from out there.
Either you are just looking for your first fishing experience to get involved or try starting some regular sport practice without too much hesitation as for how to get into, you may be seriously tempted by the options available out there and feel like grabbing on some instant rod- and-reel combo option.
Thus, the question about what best fishing rod-and-reel combo model is best for a beginner to pick being asked, just go on reading and learn more from our reviews. Beware that your first step, as soon as you are in, will be that to decide on which type of angling practice you are now after. Should you look for a quick and efficient, say, all-around type set-up, you might definitely want to try some medium action rod in a combination with matching spinning reel. An amateur starting his journey at the lake for just a few weekends per year will mostly like to enjoy some even simpler option, purchasing high quality standard spincast type combos, the latter being especially handy when arranging gear for such an occasion.
Another advantage of choosing a combo would be that you never spend a fortune on your new setup. These usually and typically fit into your budget. Your purchase will be this way justified should you plan your fishing trips on irregular basis, in other words looking for just a few weekends of real fun out there! The only criteria in such a situation will be your own plan – the more you are willing to go out, the greater your high-quality tackle need will be. In our reviews undertaken here we touched upon and tracked down the best combinations available ever, and we have done so based on both experienced experts' feedback and amateur fishermen appraisals to enable your own choice.
Quick Overview: 11 Top-Rated 2019-2020 Rod and Reel Combos
Here are our top-rated combos coming as rod and reel options for beginners and experienced anglers for the year of 2019 picked to furnish your idea as what is best for you to look for.
Best Spinning Rod and Reel Combos to Choose from in 2019-2020
Spinning Rod and Reel Combos Compared
#
Preview
Product
Reel Specifications
Rod Specifications
1
Penn Battle II
Mono Capacity: 310/25yds/lbs
Braid Capacity: 390/65yds/lbs
Bearings: 6
Gear Ratio: 3.3:1
Length: 10'0
Pieces: 2
Action: Medium Fast
Power: Heavy
2
PLUSINNO
Rod and Reel Combo
Line capacity: mm/M
0.20/240 0.25/200 0.30/140
Gear Ratio: 5.2:1
Length: 5'91
8'86
Pieces: 1 Telescopic
Power: Medium

3
Shakespeare Ugly Stik GX2
Mono Capacity: YD/LB
190/4; 140/6; 110/8
Bearings: 4
Pieces: 2
Length: 6'
Power: Medium
4
Cadence CC5
Mono Line Capacity (lb/yds)
4/175, 6/110, 8/90
Bearings: 7+1
Gear Ratio: 5.2:1
6.2:1
Length: 5'6"
6'6", 7'0"
Power: Ultralight
Medium
Medium Heavy
Action: Fast
Best Baitcasting Rod and Reel Combos to Pick in 2019-2020

Upgrading to a baitcasting rig would come necessary, should you go for a big fish. The fact is, spinning reels are great, but it would be even greater for an amateur to learn a baitcast combo that allows casting with much accuracy, faster wear the fish hooked down, and at the same time have a perfect option to apply heavier line to fight your game. We have made our big effort to guide you through all the baitcast combo manufacturers and their models currently available on the market.
Baitcasting Rod and Reel Combos Compared
#
Preview
Product
Reel Specifications
Rod Specifications
1
Ugly Stik GX2
Mono Capacity: 150/10, 120/12, 105/14
Bearings: 1
Right hand reel
Length: 6'6"
Pieces: 2
Power: Medium
2
Abu Garcia
Catfish Commando
Bearings: 2
Gear Ratio: 5.1:1
Right hand reel
Length: 7'
Pieces: 1
Power: Medium
Heavy
3
Abu Garcia
Black Max
Bearings: 4+1
Gear Ratio: 6.4:1
Right hand reel
Length: 7'
Pieces: 1
Power: Medium
Medium Heavy
4
Lew's Fishing
Laser MG
Bearings: 7+1
Gear Ratio: 6.4:1
7.1:1
Line Capacity: 120/12
Length: 6'6", 6'10", 7'
Pieces: 1
Power: Lightweight
Best Fly Rod and Reel Combo Models Currently Available

First, here comes the definition. Fly fishing is the method of fishing when an angler is supposed to cast artificial weightless lure in order to put up the fish; such lure is called fly.
The fly should be cast with some fly rod, matching reel and a specially equipped fishing line (weighted) should be also used for support.
When using a special weighted line beginners feel like intended lightweight is observed, thanks to this feeling a low effort grip is allowed while holding the rod.
A beginner needs the right rod and reel to start boosting both the ability and skill into efficient fly fishing practice. Most fly fishing combo options available are your instant ready-to-fish solutions while including all you need at once to go: a right fly rod, the reel, the line, and the proper set of your flies. Some combos feature an extra rod case or a bag included, these usually come with a fly box. Most amateur fishermen find fly fishing combos package that include a portable rod which typically comes as that of around 9 feet in length comfortable and useful to start with.
Fly Fishing Rod and Reel Combo Specifications
#
Preview
Product
Reel Specifications
Rod Specifications
1
Piscifun Fly
Premium quality
Aluminum reel
Pre-spooled line
Highly portable
4 pieces
9-foot rod
Slow action
Lightweight
2
Sougayilang Fly
1:1 Gear Ratio
2+1 Ball Bearings
Lightweight
Portable
Best Combo with Rod and Reel for Saltwater to Buy

Saltwater fishing differs from that of freshwater drastically. Species in saltwater are specifically more aggressive and sometimes giant, you are in most cases likely to put up bigger fish. If so, your new combo will prove a perfect solution thanks to both the rod's backbone here and the anti-corrosive protection applied to the most saltwater fishing combos. Such combos will give you the warranty – your tackle never falls apart in the ocean or sea. Again, if so, your rod will suit for your best saltwater haul, as far as your catch is mingling around reefs or in the deep.
Keep in mind anglers who seek their way into the open usually benefit from the variety of game available out there compared to those who is putting out where shallow reefs and plain waters.
PENN Battle II – Editor's Choice. Best Spinning Rod and Reel Combo for Saltwater.
Penn Squall Lever Drag –  best saltwater rod and reel fishing combo option.
PENN Squall Level Wind Reel & Rod Fishing Combo – best offshore rod and reel combo for the ultimately reasonable price.
Rod and Reel Combo for Saltwater Compared
#
Preview
Product
Reel Specifications
Rod Specifications
1
Penn Battle II
Mono Capacity: 310/25yds/lbs
Braid Capacity: 390/65yds/lbs
Bearings: 6
Gear Ratio: 3.3:1
Length: 10'0
Pieces: 2
Action: Medium Fast
Power: Heavy
2
Penn Squall
Lever Drag
Capacity: 370/50 yds/lbs
Bearings: 6
Length: 6'0
Pieces: 1
Power: Heavy
3
Penn Squall
Level Wind
Capacity: 370/30 yds/lbs
Bearings: 2
Length: 6'6''
Pieces: 1
Power: Medium Heavy
How to Choose your Best Rod and Reel Combo for the Money?
This is where the successful fishing starts. It is not always simple at this point. Good luck would never hurt. Nevertheless, to get a big fish you will have to acquire a balanced and high-quality fishing gear and proper tackle to be back home with a huge one. The characteristics, the ability of your new rod will be the clue to choose then your proper baits of the required weight as well as lures. Again, you will need a rod capable of casting into the water with proper precision, perform with necessary power. Having a right rod and reel combo will keep your fortune at the end of your fishing line! The modern trend is exactly to choose your rod in accordance with its power and action characteristics, thus greatly providing for your future big game. Keep in mind that not every rod is made the same, certain options are better for you, and the other would be your peers' first choice. For your best and most rewarding day on the water just stick to the required action and power features of the rod as below.
What does your Best Fishing Rod Action mean?

The term fishing rod's action here explains the specific way your rod is performing, where it is going to bend in the process of casting or in the process of bringing in a fish. This measurement is not that much precise, but at the same time it provides for a general observation in regard of to where the fishing rod's curvature tends to be.
We can often hear fishing rods are described as being either 'fast' or 'moderate', 'medium' or 'slow'. What does your fishing rod's action mean being described like that? The fact is, this is mostly to do with the way your favourite rod is supposed to actually bend. But what exactly? Experts usually are best at describing action as the certain tendency with the rod – where it actually bends. Thus a "fast" action rod is traditionally concerned as that tending to bend closer to its tip, while a "slow" action rod will rather bend far closer to its butt. The common truth is, most anglers who are bass catchers, prefer rods which are faster action, all this due to the fact these usually have stiffer backbone, these are usually specific to handle bigger fish, and the bigger fish fights harder! The ultimate rule would be the following: use faster action rods with single baits hooks since stronger hooksets are required to go with them, and those moving treble hook baits always use some slower action rods.
Thus a beginner may easily differentiate between the rods like follows: there are rod and reel combos which come as package to include a fast action (tip-action or tippy) fishing rod, a moderate action (medium) rod, and a slow-action (soft) fishing rod to go with a variety of fishing reels. To be more specific, your fast action rod described by anglers as that being a tip-action rod, or a 'tippy' will ever tend to bend mostly in its top third length; a moderate or a medium-action rod will obviously demonstrate its bending feature further down – closer to its mid-section; a slow-action or "soft" rod will ever bend exactly into its butt section. Fast or soft, tippy or moderate – the type of your rod will greatly depend on the species you are going after.
What does your Best Fishing Rod Power mean?
The term fishing rod's power describes how much it specifically would take to actually bend the rod. Thus a rod built with more power (this is sometimes referred to as taper or weight) will definitely bend easier. In this case it would be essential to observe the correct combination of power and action if you need your baits to perform properly. This is due to the fact that if you observe the right balance, in other words your bait casting weight is within the required balanced range, you obviously cast on greater distances and suffer less failures. The more the casting weight of the bait approaches the upper test limits, the more smooth action from your side required. As a matter of fact, the casting weight is the manufacturer's recommendation for the rod of the optimum lure (or lead) specs (weight) to be regularly cast with the rod. As a rule, this is usually specified by the two dashed test figures: the first stands for the minimum casting weight, the other is the maximum optimal casting weight for this rod.
| | | | | | | |
| --- | --- | --- | --- | --- | --- | --- |
| UL | L | ML | M | MH | H | XH |
| Ultra Light | Light | Medium Light | Medium | Medium Heavy | Heavy | Extra Heavy |
One should note that the more power to your rod, the stiffer is its backbone, finally your rod is the less likely to bend! If you are more after some smaller species like trout or panfish, when an easy detecting of a bite needed, then you have your light- or ultralight rids geared for this. Obviously your rod will bend easier. You need a moderate power rod as ideal if for baits based on more reaction, and you never wish to break your line. To such either crankbaits or jerkbaits classically belong. In case you are using any of the baits which usually require some less bend on your rod, that is you are equipped with jigs, topwaters, and frogs, then you'll need heavier power rods since these are best suited for your task.
Here Is Your Complete Angler-Approved Guide to Best Fishing Rod-and-Reel Combo World
The biggest advantage while choosing any of the rod and reel combo options to arrange your gear is that you benefit from its low cost compared to any of separately acquired professional tackle, and now you spend more time actually fishing rather than sparing your time assembling your equipment. In other words you benefit greatly from getting yourself an already assembled combination of a fishing rod and a reel to get at a reasonable price! You would never have to break a bank to get your very own but convenient and cost-effective option suiting your task and at the same time perfectly matching your fishing rod, tackle and reel all together! There are countless options to choose from – the difference are rather subltle than essential. Of course, some options greatly depend on your reel preferences, the other are specifically task-oriented, say, for fly fishing etc. Here we look at the best combos available with the major manufacturers on the market.
It's easy to live out your instant own adventure and jump in the sport with just one simple purchase based on what you learned from our review.
Beginner's Most Desired Rod-and-Reel Combo Model Guide
PLUSINNO Fishing Rod and Reel Combo Review

This Plusinno Spin combo comes with the rod made the way you would never be exposed to much jerking motion. With this setup you will feel safe when retrieving. There are two reasons why this rod from Plusinno is great: when extended to its full length it would be handy to use from kayak or on the pier, and trolling for saltwater fish of medium size. It is not advisable using this rod off-shore for casting long distances, but it is just great for all other travelling (mainly for non-fly fishing use) since when fully collapsed, the rod goes not longer than only a foot and a half in length, thus being easily stored and carried with your gear.
Pros:
durable construction due to carbon fiber- and fiberglass composition applied to have been proved a flexible and a strong rod for your needs
smaller parts in this package are made of soft plastic, while all metal are from stainless steel to ensure the best comfort and give your rod a great look even when exposed to saltwater action
unique versatility and the perfect performance in any sort of water
ultimately easy to fold up an expand
lightweight and compact, a perfect choice for camping trips
HA3000 model reel with an aluminum spool with anti-corrosive treatment
gear ratio of 5.2:1 with an anti-reverse handle
the innovative HA3000 balanced rotor system
low-cost.
PENN Battle II Review

This model proved to be ideal for your inshore fishing activity. If you look for an optimal starting option, consider this very model! Quality and reasonable price speak for themselves here. It has great deal of the own responsiveness to casting from the shore, the model that is really one of the best for freshwater or shallow saltwater.
The characteristic typical of the reel here is that it uses the unique Penn's drag washers, greased with their patented grease to protect . Penn proudly incorporated their patented drag washers into the spool of this combo to use each side of the washer with the spool – that is you are capable of severe drags and much more longer casting distances. Another benefit of this will be smoother intake. Penn typically greases with their patented grease each and every of their washers, this is done to protect against corrosion and to increase the service life.
Pros:
reels variety within eight different models range
exclusive effectiveness and performance capabilities within wide range
set of six bearings on each model
maximum drag going as far as up to 25 lbs
variety of weight characteristics, choose from lighter and heavier: 7.9 oz. reel with everything in between and then all the way up to 29.2 oz
extensively durable and reliable option to fit to your needs
UglyStik GX2 Spinning Combo Review

This is a great combo for the price asked. An outstanding option for both widely experienced and amateur angler, great to be used while going after your gamefish in both freshwater and saltwater. Give it a try and be sure it performs well. Smart and handy combination of a rod that is great and the reel that is average, thus bringing one of the most versatile combos to you – a decent and reasonably priced option! A great one for going after trout, bass, and pike.
Pros:
great option with the Ugly StikGX2 spinning rod
featuring 3-4 bearings + one-way anti-reverse (clutch) bearing for both smoother gear feel and instant hook sets
aluminum spool which is double anodized with oversized bail for improved durability
to increase the reel life span the compression bail springs are used
lightweight one-piece versatile purpose spinning combo
Cadence Fishing CC5 Review

The Cadence Fishing CC6 is a great advanced-level fishing pole and reel whether you are battling trout, bass, or walleye, either fishing in the river or enjoy angling for flounder or redfish just offshore or off the pier, this will be your smart choice. It demonstrates moderate to fast action to salute your having a bite by its tip bend, while most of your rod will hold firm and let you fight a well-prized catch. Note, the rod was built from graphite, which means your rod will take all the abuse. At the same time, the unique cork and EVA foam grips will bring you all the comfort due to their lightweight.
Pros:
made from revolutionary graphite with reel featuring strong aluminum and carbon composite
lightweight and high-comfort ergonomic EVA handle
featuring most reliable main shaft from stainless steel
durable and corrosion-free aluminum pinion gear
combos include the notorious CS6 spinning reel in combination with the famous CC6 spinning rod; combo comes in a variety of sizes to face any fishing challenge
exclusive quality materials used while engineered and built. Blanks are proudly constructed from 24-ton carbon and come in a variety of lengths, actions as well as power ratings
7 bearings + anti-reverse instant option bearing construction really makes for the outstanding performance, smooth and resistance-free
no doubt a combo-for-all option: the CS6 spinning reel matches just perfectly well to all the rods from within the series used for the most popular fishing techniques
ideal for any mode, including freshwater and inshore
Abu Garcia Catfish Commando Review

The Abu Catfish Commando Combo series introduces the Abu Garcia Catfish Commando Combo specially built to be used and admired by the experienced catfish anglers who usually demand exclusive performance and reliability, as well as the power. This features an ultimate and comfortable combination of balanced weight and length characteristics, high-quality and durable for longer life span materials. This is the one designed for heavy duty service and serious purposes.
Pros:
Reasonable price and ultimate performance
bearings made of stainless steel, specific solution/powerful drag system for better casting control
efficient gear ratio
handles engineered from high density EVA
durable guides made of stainless steel
designed for really heavy duties
Abu Garcia Black Max Review

Abu Garcia combos combine perfect rods with some of the best baitcasting reels available on the market now, and here you will discover some of the same state-of-the-art high-end technologies used in their offerings.
The Black Max combo features the baitcasting reel that performs low profile, just of the same kind you can see expert anglers using. To keep the combo lightweight, the blank body is built of graphite just like the sideplates. This ends up in only 7.3 ounces of final weight. To reduce possible failure risks while using baitcasting reels to cast, the Black Max reel features a specially designed MagTrax magnetic brake system to assist in your easier but still long effective casts..
Pros:
line guides from stainless steel on the rod with titanium oxide inserts – simply unique and ideal for use with braided lines
reel is paired with a casting rod with moderate-fast action made of 24-ton graphite – just a perfect solution for pitching jigs and pulling crankbaits
available with one/two piece 6'6″ rod (medium power) or a 7'0″ one piece rod (medium-heavy power) in combination with the same cool reel
machined aluminum spool featuring the unique waffle design to reduce weight with preserved strength
five ball bearings (stainless steel) provide for incredibly smooth action of the reel
synthetic drag system that offers drag pressure of 15 pounds, higher than with the spinning reels on the list
really great outfit for a beginner seriously considering bass fishing and willing to learn all ins and outs of fishing.
Penn Squall Lever Drag Review

Say, you are an amateur starting your own saltwater fishing experience, then it will be ideal to start with the Penn Squall Lever Drag Combo, a rod-and-reel combo. Doing so, you will success in avoiding annoying try-and-fail matching procedures with different poles and reels.
Give this great model a try to operate with one of the two lengths available as well as having two power ratings. These are ideal for inshore mode rather than offshore angling.
Pros and Notable Features
tubular one-piece glass solid tip blank for improved strength
graphite frame and an aluminum spool reel featured
lever drag system to allow making adjustments on the fly for big fish
Dura-Drag heavy-duty washers featured
great sensitivity thanks to graphite construction
Piscifun Fly Fishing Rod and Reel Combo Review

Suppose you've decided to jump in the fly-fishing. So, now comes the time to upgrade both your gear and the skill. One of the biggest advantages when buying your first and rather complete fly combo package is that you will get all necessary fittings and components: a matching reel, the proper line, a line cutting tool, a set of the nine flies, and what not! The setup is flexible enough and putting light weight rod and reel together allows for the ultimate comfort and full control for many hours of your fishing. The fast spool release option and the option to be changed from left to right hand come exclusively handy and provide for your better control and comfort. In fact, choosing your Piscifun is getting a nice fly fishing combo at hand which is one of the most reasonably priced on the market.
Pros:
your own top-quality fly fishing combo for the adventures at an affordable price
combo means you will get at once: a rod, a reel and the drag, the pre-spooled line, as well as both backing- and leader set, a carry-rod case, a retractor, a fly box, 3 different fly pattern and, as an extra, a line cutter from stainless steel
a slow action fly rod to go after sunfish or trout, thus constituting a great starting option for beginners
cork handle for better casting accuracy
reels seat (anodized aluminum) to avoid corrosion, stripping guides (oversized), alignment dots (color-coded), blanks in black or matte finish, red- or solver accented finishing styles, and cork handles (premium-grade)
traditional 5/6wt (black) fly reel featured (die-cast premium aluminum alloy)
cool case for your friendly travel, this one holds everything you've got in the package, the zipped pouch keeps your stuff safe.
Sougayilang Fly Fishing Rod Reel Combo Review

This fishing tool will be a great acquisition for those anglers who are at the very beginning of their fishing journey. The first thing you will get is a fly fishing guide that has answers to all common questions. The 4-piece rod will become your true friend and partner in almost every fly fishing style. Made of smooth graphite Sougayilang Fly Fishing Rod will bring you comfort while working with it. Also, this tool will be convenient both for right and left-handed. And the rotary knob system will help you in the line release resistance controlling.
Pros:
Lightweight and Portable;
UglyStik GX2 Baitcast Combo Review

Since the Ugly Stik rod was first introduced in 1976, it has been for a long time a pioneer in fishing. Some cosmetic upgrades have been made with the goal of giving it some more aesthetic and modern look, an effort to prove very much successful with its black matte finish and red/silver accents applied. Not only the appearance undergone the improvements though. Revolutionary combination of fiberglass and graphite creates the uniformity and the extensive strength of rather sensitive rod to produce the balanced feel.
Pros:
ideal combo for equipping the whole family
graphite and fiberglass construction, lightweight durability and sensitivity offered
EVA lightweight grips specifically designed for smaller hands
smooth operation granted
guides (stainless steel) included for increased durability and protection against corrosion
balanced speed-power features for the reel
versatile enough to pick out lures and bait
notable advantage is that the reel features a magnetic cast (adjustable settings) control
Cons:
infamously heavy, hard to hold it all day long
reel may perform not excellent with 1 ball bearing for support
may have little jerkiness
PENN Squall Level Wind Combo Review

Should you make up your mind to head out into the deep of the ocean or some major bay to fish, then you need some really serious and strong fishing rod with you on the march and into your boat. This real monster killer, the combo to battle bravely any of the sea giants with really smooth action. The rod here is of the most sturdiest kind for your heavy action, while its backbone and reel drag power will inevitably help to get in even them sharks!
Pros:
both graphite and side plates are lightweight and durable
marine grade main gear from bronze alloy of high strength
tubular one-piece solid tip blank from glass
Lew's Fishing Laser MG Review

If one needs to describe this combo, literary high quality, precision, and speed will be the words then. The reel is a real wonder – that much quick and extremely comfortable, made of graphite with even a palm side plate, the latter makes it easy to remove and enables full access to the spool for easy maintenance or applying some different line. Featured here is an exclusive novelty – the adjustable 15-pound-drag system with the adjustment star wheel just next to the handle. The latter allows you to adjust literally on-the-fly and make sure you are getting your best drag! Additionally, this one has one more unique solution, an adjustable system with magnetic brake action to minimize your backlash. The rod in this combo is a single-piece item built from graphite, it performs at a great strength-to-weight ratio. There stainless steel line guides on the blank. Specifically designed is a split-grip EVA foam handle for you to feel comfortable in your hands but still a firm-grip option.
Pros to Remember:
rod demonstrates good action and sensitivity
absolutely great when used for crankbaits and swimbaits
a perfect alternate option for experienced spinners
may compete well with those higher-end combos
Minor Cons:
time-consuming when setting up the rig
Final Words…
Having the right fishing rod-and-reel option for your very first or next angling adventure can save your time and effort. Any of the above opportunities will reduce the stress of choosing the right rod and reel match, it will also contribute greatly into your success whether you are a newbie or an experienced angler. A combo may become your kid's first excitement and favourite fishing tool or help you both get the most out of your cast in a prize-worthy catch!