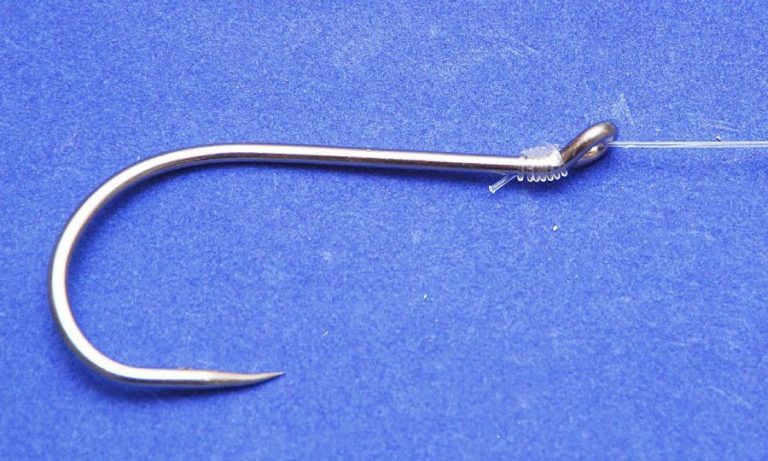 Knowing how to tie a knots is important and necessary for every angler.
How to Tie on a Fish Hook
Sometimes amateurs are under the impression that the method of hook attachment is not important. But it is clear for experienced anglers that absolutely every detail affects the successfull result in any case.
Here is the most reliable and easy knot for quick tie a hook to a fishing line:

How to Tie a Rolling Barrel Swivel
If you need to attach a rolling barrel swivel to a fishing line you should use this easy knot:

Loop to Loop Connection
The loop to loop connection is very reliable, simple and comfortable.
Depending on fishing conditions you can quickly replace leader lines with a larger or smaller hook, thinner or thicker fishing line. Connection of the leader line should be strong and reliable as shown in our example:

Simple Loop Knot
This is the most popular easy loop knot. It takes to make two turns on a thin fishing line but on a thick line one is enough.

Knot – Just Do It!
To understand how to tie these knots you need to practice a few times. Tying a hook is really easy and sometimes interesting.
Please, note! Before casting you should check the nodes on the rod to ensure their strength.